Australia's Leading Team of Business Brokers in NSW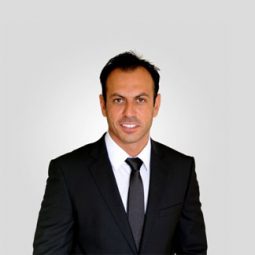 Founder & Director – Licensee in charge of Business
With a background in senior sales and business management, I have been in the Australian business broking industry since 2006. In that time I have helped change the future of many businesses and the lives of many people.
I spent many years in retail and hospitality before founding ABBA Group, but now manage business transactions across all industry sectors.
Today, I am proud to be creating wealth for more clients with the inspiring ABBA Group team beside me.

Licensed Business Broker
Licensed Buyers Agent
Licensed Business Valuer
Diploma of Financial Planning
Licensed Real Estate Agent
Justice of the Peace NSW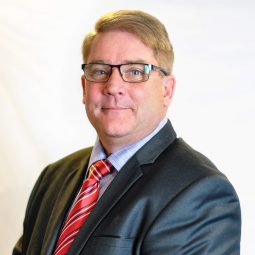 Executive Partner & Head of Business Sales Team – Licensed Agent
I began my working life in accounting, qualifying as both a Chartered Accountant and Chartered Management accountant in South Africa in the 1990's. I then spent some time working in an industrial finance bank before moving away from accounting into a marketing and business development role in a large stevedoring company. I immigrated to Australia in 2006 and acquired an Australian manufactured brand of vitamin supplements which I on sold several years later. I have worked as a business consultant and business broker since 2013.

Licensed Business Broker
Bachelor of Commerce
Advance Diploma in Accountancy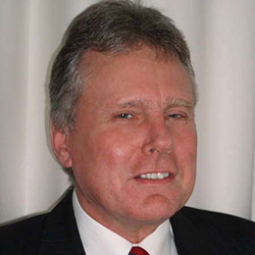 My background is in Senior Marketing and Sales on four continents with the Colgate-Palmolive Company, finally as Marketing Director in Germany.
Two decades of owning and managing seven retail businesses followed.
In the past three years, I have helped develop the Off-Market Division at the ABBA Group. Most of our focus has been in the Property space, handling existing and development projects in commercial and residential sectors.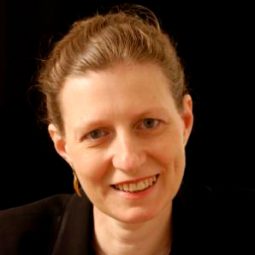 Business Advisor, Corporate Team – Licensed Agent
With 27 years' experience in various roles from executive management, to NFP Board Director and independent consultant – I have experience across a wide range of organisation types and industries including new technologies, farming/aquaculture, health, biotech, high tech manufacturing and property.  During this time, I have been involved with business and property acquisitions, property development, due diligence, negotiating debt and equity funding, growth strategies and exit planning to maximize value.
I look forward to assisting investors and business owners with their investment and business strategies for growth or new horizons with Abba Group.

Licensed Business Broker
CPA B Comm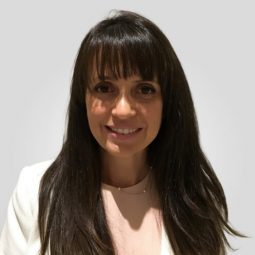 With international marketing and communications experience at a global data and consultancy agency, I bring with me extensive knowledge of effective cross-cultural communication strategies.

Bachelor of Media and Communications
Diploma In Management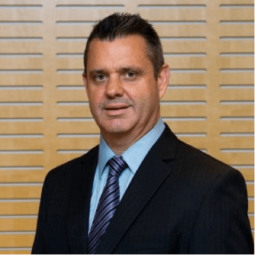 Licensee Partner & Business Advisor – Licensed Agent
Following my initial accounting career with Ernst and Young Sydney, I have provided strategic, commercial and financial services to high profile corporations within the Pharmaceutical, ERP Software, Consumer Goods, Retail, Hospitality and Food Service industries.
Throughout my career spanning 27 years, I have particularly enjoyed collaborating with Operations, Business Development, Sales and Executive teams to secure new business opportunities and facilitate organic growth.
I have attained a deep appreciation of the hard work required by business owners, therefore it is my intention to represent their best interests and achieve great outcomes for them.
Working with ABBA group, I am very confident we will achieve the best possible outcomes for our clients.

Licensed Business Broker
Licensed Real Estate Agent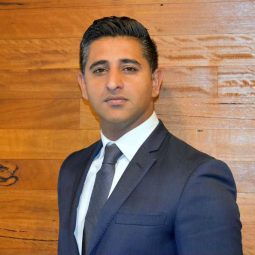 Off Market Commercial & Residential Agent
I have been involved in the property industry for 4 years. As a sales agent I have gained a significant interest and experience in property. I've gained huge exposure to the residential development and the commercial investment market in Sydney's evolving CBD, North West and South West.
I have managed to build a vast network of private clients, major residential developers and offshore international Asian investors
I look forward to helping you acquire a suitable Investment and at ABBA Group we will assist you at every step of the process.

Licensed Real Estate Agent
Also speaks Urdu and Punjabi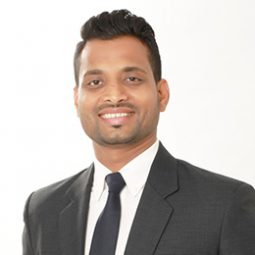 Business Advisor – Licensed Agent
I have over 12 years of first hand business industry experience.
Having owned and operated multiple successful franchised businesses in NSW, ACT and NT, I am recognised as a leader in franchised business.
I have held numerous positions over the years in finance, commercial lending industry, business chambers, entrepreneur programs and development initiatives.
My passion for local business and sensitivity towards issues faced by small businesses and communities enables me to take a knowledgeable and genuine approach to any business.
I joined ABBA Group with a growing together attitude and dedication to help ABBA Group clients fulfil their business and financial objectives with long term relationships

Diploma in Financial Services. (RG 146) International Institute of Technology
Licensed Real estate agent
Certification in Business Broking
Bachelor of Commerce, GUJ University India
Also speaks Urdu and Punjabi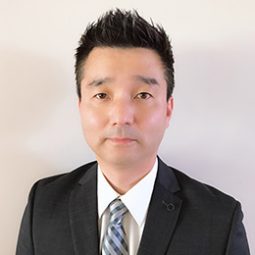 Licensee Partner & Business Advisor – Licensed Agent
As a member of the ABBA Group team as well as a current business owner and director in the hospitality industry, I understand and assist clients needs.
I have 20 years' experience in the airline industry where I developed communication and client relationship skills, as well as the full knowledge in food and beverage industry. Within this time I have travelled to various countries and have seen and experienced different types of business markets around the world.
My goal with ABBA Group is to assist business owners and investors to achieve their goal by representing their best interests every step of the way.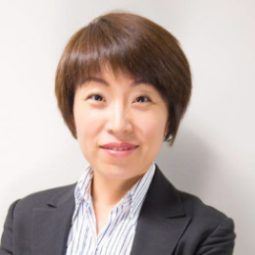 Business Advisor – Licensed Agent
I am very proud of being an accomplished and highly motivated sales agent, because "it's amazing when you realise you are capable of helping people change their life by providing a professional service for them".
I enjoy facing new challenges, meeting new people and building strong, long term client relationships. I am inspired by optimising my value to bring positive changes to all my clients. My broad range of experience working as a financial professional in real estate, manufacturing and financial industries within a number of countries and cultures has given me the ability to understand the needs of both the vendor & the buyer.
The transactions I have successfully completed vary across different sectors including hospitality, beauty, training organisation, and blinds & curtains manufacturing retailer.
I have active connections with the Chinese community and also a network within China. If you speak Mandarin or are looking for Chinese buyers, I can help you to make as much as you should from the transaction of selling your business.
Calling Sydney business owners of RTO/CRICOS and Blinds/Curtains – Please contact me TODAY, as I specialise in the transactions of training organisations and manufacturing!

Licensed Business Agent
Licensed Real estate agent
Languages: Mandarin and English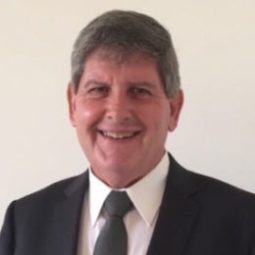 Business Advisor – Licensed Agent
I started a Real Estate career in the early 1980's selling residential Real Estate in and around Canberra for a few years then managed a small team of 8 agents selling Rural Real Estate with a 300 kilometre radius of Bungendore NSW and taking in the South Coast of NSW.
I relocated to Port Macquarie on the Mid North Coast where began selling finance and specialising in Mezzanine Finance. I set, owned and run a successful Business Brokerage with a small team of agents concentrating solely on Business Sales. During my time on the Mid- North Coast we sold a wide cross section of businesses including Hotels, Motels, Caravan Parks, Management Rights, Child Care centres, turf farms, fish farms, Franchise and non-franchised Privately run businesses.

Licensed Business Agent
Licensed Real Estate Agent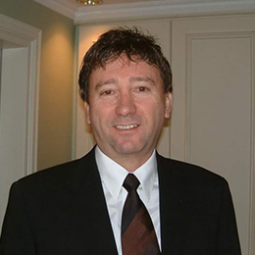 Senior Advisor, Strategy and Business Development – Licensed Agent
I look forward to leading the latest stage in the expansion of the ABBA Group, by introducing Queensland investors and business owners to the attributes of the highly successful ABBA Group Team.
I commenced my working life as a Telecommunication Technician and successfully built the largest telecommunications sales and service business in Central and Northern NSW.
I used the valuable experience I gained in sales, service and senior management to excel in other industry sectors including Retail, Wholesale, Hospitality, Software Development and 11 years in Real Estate.
I have 20 years' experience in Franchising, including 11 years as the Franchisor responsible for expansion and support of entities in Australia, New Zealand, Singapore, Malaysia and Vietnam.
My last few years have been spent as a successful Business Broker, dedicated to helping investors and business owners achieve their business and financial objectives.
Providing my clients with the best possible service, has always been the foremost ingredient to my continued success, along with the unique ability of being able to adapt and understand my client's needs and business irrespective of their industry.
As a member of the ABBA Group Team, my goal is to build a dynamic like-minded team, who will always give the best service possible and succeed in ensuring ABBA Group continue to be top of mind for investor and business owners.

Qualifications: Licensed Business Broker
Licensed Real Estate Agent
Licensed Property Auctioneer
ASIC – Financial Services RG146
Telecommunications Technician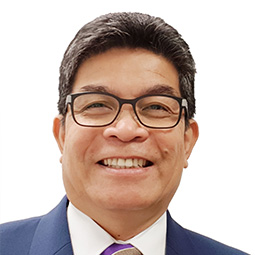 Business Advisor – Licensed Agent
My background is Mechanical Engineering and enjoyed my career for many years until I decided to join the property industry and became passionate about it. I have helped a lot of average mums and dads as well as young couples and individuals in wealth creation through property investing. Then as my passion grew as I watched investors creating wealth and living their dreams, I pursued further my career and took a Diploma in Property and joined the real estate industry and led me to take the franchise of Ozway Realty after working with few different real estate agencies. Through my career in this industry until this time, I have learned so much and continue to learn for the benefit of my clients. I am involved not just in listing and selling real estate but also with off-the-plan projects, house and land packages and townhouses nationwide as well international properties like UK, USA and Philippines, as well as raw and DA approved development sites. I am also actively involved in few different network marketing businesses and created passive income. My goal as I started to get involved with business broking with ABBA Group is to help business owners achieve their goals as well as business buyers/investors through smooth, innovative and professional ways of transactions.

Licensed Business Broker
Licensed Business Agent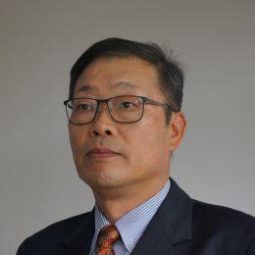 Business Advisor – Licensed Agent
Before I joined ABBA Group, I had worked as a finance director in both Korea and Australia, in charge of a variety of venture investments and divestments, M&A deals and portfolio management for over 20 years in various firms, such as private equity funds, venture capital companies and an Australian space launch venture. More recently, as a sea-change business, I ran my own business in the hospitality industry for the past 12 years. Additional to my expertise in managing large corporations, this hospitality experience equipped me with a wealth of knowledge and experience necessary for a successful operation of small to medium businesses.
Sometimes business transactions may involve a frustrating and complex process, where the capacity to identify and evaluate the potential opportunities and risks is crucial. Having been in the professional management role, entrepreneur, business owner and a client myself, I could fully understand my clients' needs and proactively seek out the best options that suit their interests with ABBA team.

Licensed Business Broker
Licensed Business Agent