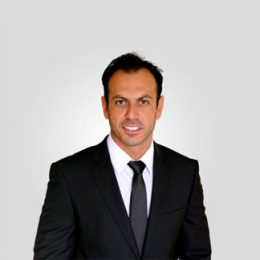 Anthony Papas
Founder & Managing Director
With a background in senior sales and business management, I have been in the Australian business broking industry since 2006. In that time I have helped change the future of many businesses and the lives of many people.
I spent many years in retail and hospitality before founding ABBA Group, but now manage business transactions across all industry sectors.
Today, I am proud to be creating wealth for more clients with the inspiring ABBA Group team beside me.
Licensed Business Broker
Licensed Buyers Agent
Licensed Business Valuer
Diploma of Financial Planning
Licensed Real Estate Agent
Justice of the Peace NSW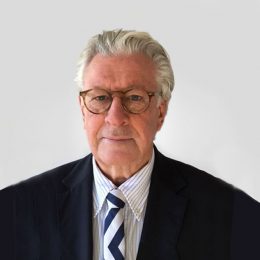 Neville Cousins
Partner & Senior Advisor
Corporate Team
With an early career in advertising, sales and marketing, I have spent the past 40 years in strategic business ventures and advisory.
I was the founder and managing partner of an international US firm, founder and managing director of a joint venture with ACP Holdings – and advisor to several small investment start-ups.
I have also had extensive experience working with government and immigration agents.
Since joining ABBA Group, I have managed several multimillion dollar transactions including strategic property investments, mergers, acquisitions, joint ventures and diversified market opportunities.
ABBA Group has given me the opportunity to continue supporting my clients as they embark on life-changing transactions. Together with my colleagues, we are well placed to assist Investors with acquiring suitable Investments and determining how best to mange those investments going forward.
Licensed Business Broker
Licensed Buyers Agent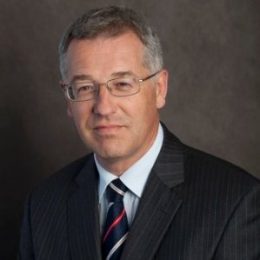 David Penfold
Senior Advisor
Corporate Team
My background is as a Senior Finance Professional whose career has provided me with a wealth of experience across a wide range of disciplines and business activities.
As a UK Chartered Accountant, most of my career has been in the Financial Services industry in London and since 2007 as CFO of a major investment bank in Sydney. Now retired from Banking, I have joined ABBA Group to provide clients with insight and advice regarding potential business opportunities. My commercial and technical experience at Board and Executive management level will enable me to provide a meaningful and objective perspective on the viability and real value of transactions and opportunities. My experience in technical accounting, financing and complex structuring will also enable me to assist clients looking at the best way to structure and finance their transactions.
I am looking forward to working with my new colleagues at ABBA Group and contributing to the success of our clients.
Chartered Accountant (FCA)
City University - Accounting
Executive Management Program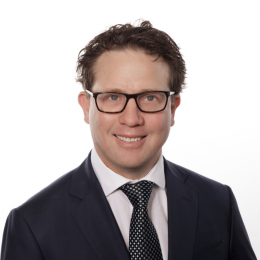 Antony Dutton
Business Advisor - Corporate Team
As a member of the ABBA Group team, my background provides me with real-life experience as a previous business owner to help business owners in various industries realise their dream in the sale of their business and assist buyers with acquiring suitable Investments.
I have more than 20 years' experience in the application technology industry.   A long the way I've founded technology ventures in Australia from start-up to sale, with a variety of past senior management roles including in London, UK; a Japanese global corporation in Australia; and for an ASX 200 listed company with board reporting responsibilities.  I've advised business owners along their journey to grow their business and helped distressed companies find a successful exit.  I'm also an active investor in private companies in Australia.
My goal is to help position the ABBA Group as a leading Mergers & Acquisitions firm and ensure that all our clients' goals are achieved.
Licensed Business Broker
Bachelor of Commerce
Bachelor of Arts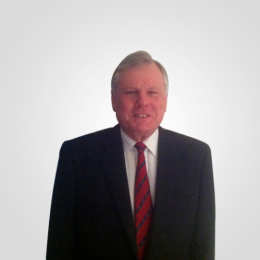 John Emmery
Business Advisor - Corporate Team
During more than two decades of retail business experience, I have developed strong relationships with clients across major goods and services industries. I bring these contacts with me in my role as Business Advisor with the ABBA Group as well as my extensive sales and marketing experience and knowledge, gained internationally as Marketing Director of a global brand in Germany.
I look forward to helping The ABBA Group clients make a successful transition into a new and exciting business venture.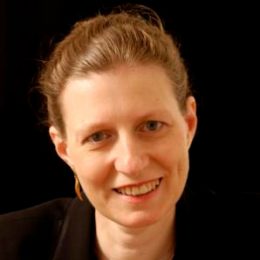 Ingrid Postema
Business Advisor - Corporate Team
With 27 years' experience in various roles from executive management, to NFP Board Director and independent consultant – I have experience across a wide range of organisation types and industries including new technologies, farming/aquaculture, health, biotech, high tech manufacturing and property.  During this time, I have been involved with business and property acquisitions, property development, due diligence, negotiating debt and equity funding, growth strategies and exit planning to maximize value.
I look forward to assisting investors and business owners with their investment and business strategies for growth or new horizons with Abba Group.
Licensed Business Broker
CPA B Comm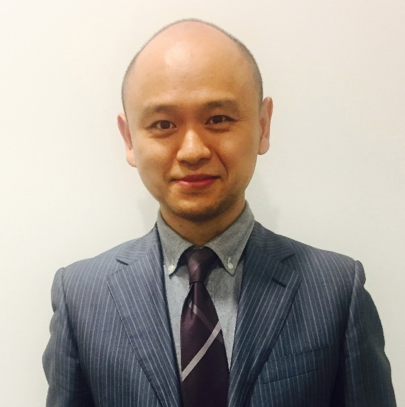 James Yu
Immigration Specialist
Business & Property Advisor
With an early career in international business and outsourcing products to Canada, China and US, I have spent the past 10 years in strategic business ventures and advisory.
I was the shareholder and Marketing Manager of an international China firm and founder and managing director of Hong Kong based company.
In my recent years since arriving in Australia, I have performed research of the Australian hospitality industry and served as an advisor to several business start-ups.  I have helped groups of investors to build up and grow in the Australia hospitality market.
Licensed Business Broker
MPA and MBA (SBS)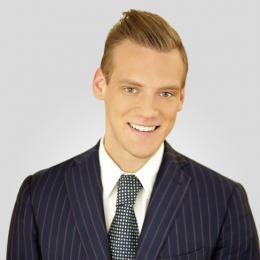 Liam Hennessy
Business Advisor
Having managed accounts both nationally and internationally in the textiles and fashion industry, I am well placed to help our clients pursue and expand their business interests across different markets.
I enjoy focussing on business development and working hard to build strong relationships with all my clients through the development of innovative ideas and excellent communication skills. I am committed to helping ABBA clients fulfil their business and financial objectives.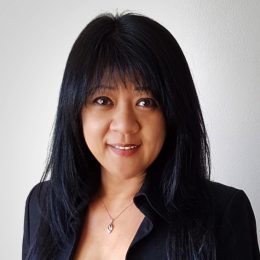 Dianne Tan
Business Advisor
My multi-lingual and multi-cultural ability have brought me around Asia focusing on change management and restructuring of business mergers. My experience in the last 25 years has seen me successfully assisting businesses in the resort development, recreation, sports and service industries.
My focus has been business operations and management at an executive level, working with business owners/founders, shareholders, the Board and executive management teams, providing professional advice in business activities and restructurings.
With a career start in pre-opening management, I have spent many years in strategic business organisation, marketing and new business consultation.
Joining ABBA Group has given me the opportunity to further assist and contribute with business investors in new business and lifestyle opportunities. I am looking forward to working with the ABBA Group team.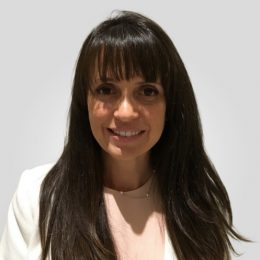 Eva Papas
Marketing Manager
With international marketing and communications experience at a global data and consultancy agency, I bring with me extensive knowledge of effective cross-cultural communication strategies.
Bachelor of Media and Communications
Diploma In Management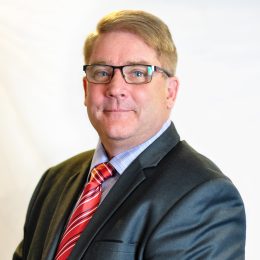 Bruce Irvine
Business Advisor
I began my working life in accounting, qualifying as both a Chartered Accountant and Chartered Management accountant in South Africa in the 1990's. I then spent some time working in an industrial finance bank before moving away from accounting into a marketing and business development role in a large stevedoring company. I immigrated to Australia in 2006 and acquired an Australian manufactured brand of vitamin supplements which I on sold several years later. I have worked as a business consultant and business broker since 2013.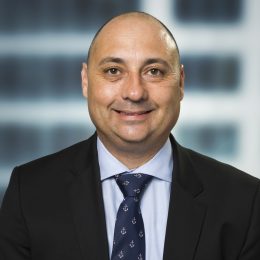 Paul Hines
Business Advisor
As a previous owner/operator of several businesses across multiple industries, I am well aware of the requirements as well as the pressures of running a business. I now use this knowledge and experience to assist other business owners who are seeking to sell their business and/or transition to a new venture.
I have also worked for many years in leasing and can assist our clients secure an appropriate lease for their desired business premises. With a background in real estate sales and shopping centre management, I am keen to support the ABBA Group's clients in making successful and rewarding business decisions.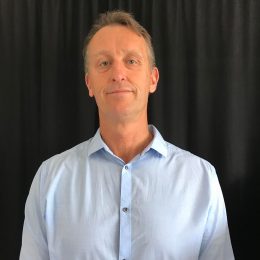 Geoff Hart
Property Advisor
I have worked in the Property Industry for over 25 years. In that time, I have been personally involved in all aspects of property development— which has provided me with extensive knowledge and experience in an array of areas. This extends from maximising the potential of development sites, structuring finance, managing consultants throughout the design and construction phases, to sales and marketing. My ability to assess opportunities and develop strategies for clients across numerous business sectors has been most advantageous in achieving client goals.
I have also had 5 years of hands on experience with Technology companies and start-ups.
Prior to entering the Property Industry, I had been a professional volleyball player for over 15 years. In this time, I competed in leagues all throughout the world and had the privilege of representing Australia as the Captain of their team.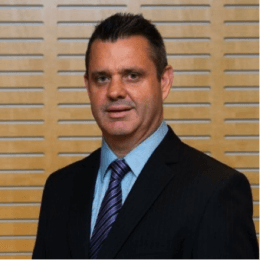 Eddie Spurr
Business Advisor
Following my initial accounting career with Ernst and Young Sydney, I have provided strategic, commercial and financial services to high profile corporations within the Pharmaceutical, ERP Software, Consumer Goods, Retail, Hospitality and Food Service industries.
Throughout my career spanning 27 years, I have particularly enjoyed collaborating with Operations, Business Development, Sales and Executive teams to secure new business opportunities and facilitate organic growth.
I have attained a deep appreciation of the hard work required by business owners, therefore it is my intention to represent their best interests and achieve great outcomes for them.
Working with ABBA group, I am very confident we will achieve the best possible outcomes for our clients.
Licensed Business Broker
Licensed Real Estate Agent